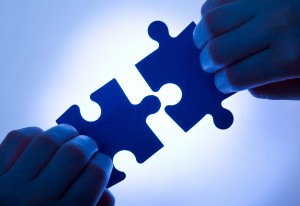 We have worked in marketing, sales, research and competitive analysis for over 30 years, so we have developed some key alliances in these businesses. We continue to grow our network through connections at SCIP, The Council of CI Fellows, AIIP, and SLA, as well as through our extensive social media reach, especially LinkedIn and Twitter.
As the lead at The Business Intelligence Source, Ellen hires alliance partners to help with projects. Our alliance partners also hire us for project work. Ellen hired and managed consulting firms in her corporate days, so she gets how to work with alliance partners.
Through our alliances, we meet client's full-service needs for research, elicitation, win loss analysis, market opportunity analysis, and corporate competitive intelligence process development and transition.
We make you this promise: If we cannot complete your project in-house, we work with or refer clients to one of our alliance consultants.
US Based Consultant Alliances
We have relationships with some 20 US-based firms. We bring seasoned consultants into our projects based on their particular expertise.
Competitive Insight®
The Business Intelligence Source is a charter member of Competitive Insight, an alliance of seasoned market intelligence and competitive analysis professionals.
The CompeteIQ solution seamlessly works with Salesforce.com, and allows sales teams to develop their competitive sales strategy and to access all the content and competitive intelligence they need to win more deals.
Global Alliances
Our global consultants help us on projects where intelligence gathering and analysis is needed outside of the U.S. We have worked with the consulting firms below, among others. Both Aware and Strategie & Innovazione are seasoned consultancies, and their connection to other global consulting firms is valuable.
Aware
UK-based Aware specializes in competitive intelligence, marketing planning, research, improving business-to-business sales, and marketing. Led by Arthur Weiss, the company has developed a strong network of global alliance partners.
Strategie & Innovazione SLR 
Italy-based Strategie & Innovazione specializes in strategy, marketing research and competitive intelligence and works across a wide range of industries. Led by Milena Motta, the company also conducts specialized seminars for clients.