Our first Win Loss Analysis training program was held at the Strategic and Competitive Intelligence Professionals (SCIP) annual conference in 1999. I enjoyed teaching Win Loss at the 2016 Association of Independent Information Professionals (AIIP) annual conference. We also train corporate clients, who prefer we don't disclose their identity. Refer to industries served.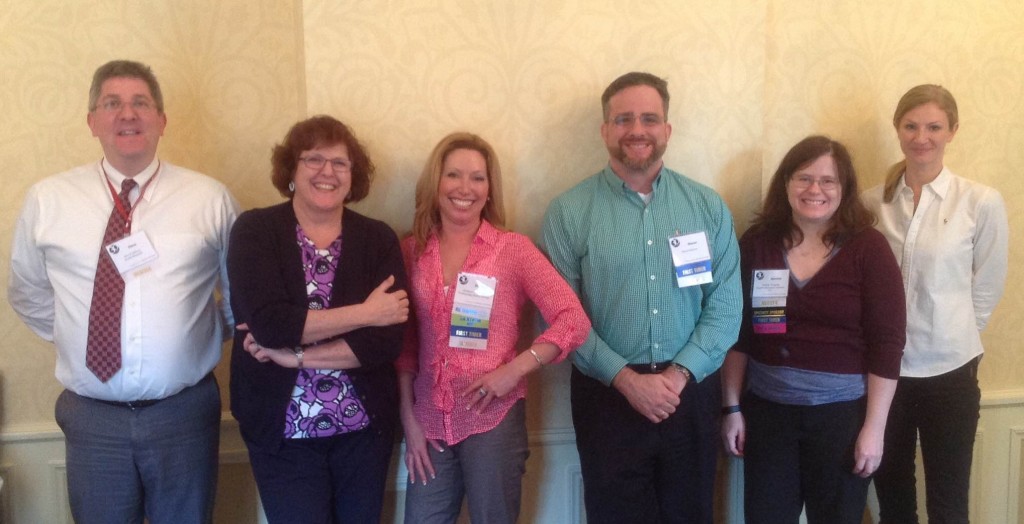 Some people feel adequately informed by Win Loss articles and presentations. Others learn more by reading Win/Loss Analysis: How to Capture and Keep the Business You Want. They follow the detailed 12-step Win Loss process to develop their program. They improve their interviewing skills by reading those chapters, including one on elicitation. They also learn the pros and cons of outsourcing, and how Win Loss analysis can be used to make strategic decisions.
Others need a nudge to either develop or improve their Win Loss program.
Note: Our Win/Loss training is available VIRTUALLY. 
Win Loss Analysis Training
SLA Competitive Intelligence Division webinar recording: Win/Loss Analysis: Lessons Learned from the Trenches.

Learning Objectives:

Understand what Win/Loss analysis is; why it works; and how your company can benefit from developing a Win/Loss program.
A unique 12-step Win/Loss process that has guided managers and executives to world-class results.
Issues you must address as you develop a Win/Loss program.
Lessons learned in Win/Loss process development.

Win/Loss for the Win: Video with Casey Cheshire on his Hard Corps Marketing Show
Why Win Loss Analysis Training?
Our Win Loss clients tend to come in four flavors:
Outsource the entire Win Loss program
Hybrid approach: Outsource part of the Win Loss program
In-House Win Loss Program
Consultants learn about Win Loss analysis
Jump Start Your Program: Win Loss Analysis Training
We provide a structure to help clients develop a world-class Win Loss program
The 12-step process in a lot more detail than what is provided in the Win/Loss book.
Questions for each of the 12 steps to help clients jumpstart their own program.
Many squishy variables such as paying interviewees, recording interviews, and security.
Case studies: our client's and ours.
Client questions answered throughout.
Win Loss exercises.
Role play: interviewer, interviewee and observer (longer training programs)
Training varies from half day to two day sessions.
I enjoyed your Win/Loss presentation at SLA. I learned what a value-added tool win/loss analysis can be for a business. I was also impressed with your communication style, usage of PowerPoint, and engaging the audience. (Special Libraries Association: Competitive Intelligence Division attendee)
On-Line Win Loss Analysis Training
We are developing an on-line training program.
Our vision is Ellen Naylor will be live, presenting each module of the course, once a week. There will be an hour of Q&A just after the class. We will have our own closed Facebook group for Q & A in between modules. This will be a 6 – 10 week course.
Stay tuned for more details!
Interested in training for Win/Loss analysis?  Get a head start by reading our book, Win/Loss Analysis: How to Capture and Keep the Business You Want.
Please contact us at 720-480-9499