Market Opportunity Analysis Example #1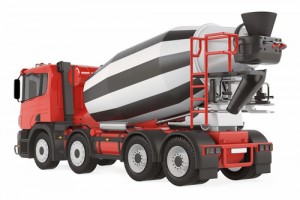 In this market opportunity analysis example, a utility company hired us to research the US cement industry to determine if their byproduct could be marketed as an ingredient in the cementitious material process. We contacted key players, industry experts, and government officials, and concluded that the market for this product was saturated, not lucrative, and the client would lose money if they entered it.
The company's product was not the desirable white powder that cement producers preferred to add to their mix. It scored high on durability in tough climates such as Minnesota and Wisconsin. This was an example of a company who considered this market opportunity late in the game.
An 18-month follow-up confirmed that more established industry players had only made small inroads. The decision not to enter this market saved the company millions of dollars. They had been on the cusp of signing 10 year contracts with major cement producers which would have cost millions of dollars in penalty fees if they cancelled them before the contract was up. 
Market Opportunity Analysis Example #2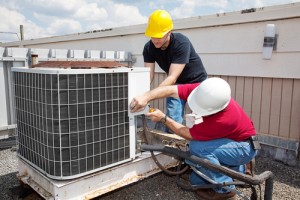 This utility company was seeking new sources of revenue, and wanted to acquire a commercial heating, ventilation and air conditioning (HVAC) company. The company was a less dominant player in residential HVAC. Commercial HVAC would require a higher level of responsiveness in emergency situations, and the systems were more complex to install and service.
Industry experts indicated that the utility's brand was not compatible for in-house development of a commercial HVAC initiative. The company's culture was too slow and conservative to develop an in-house initiative. We considered the issues of cross-training and the cost to bring a commercial initiative to the marketplace, and concluded that acquisition would be best.
We identified 15 possible candidates,and winnowed it down to four. Two of these companies has already been acquired by competitive utility companies, and one had been acquired by another competitor.
The remaining company had an excellent reputation, but as it had no cash flow problems, it would likely not value an infusion of cash by this utility company. This company was a proud community leader, so would not likely welcome an acquisition bid. As expected, when the utility company approached this company, they were not interested. The utility company had waited too long to gain entrance to the commercial HVAC industry.
As it turned out, this became a competitive advantage as most of the utility companies which acquired HVAC companies did not fare well. They were a cultural misfit, and the utility companies were poor managers of this new space. A good number of them ended up selling off the HVAC companies at a loss. 
Market Opportunity Analysis Example #3
Medical and Claims Review

The client wanted to know how their products and approach differed from the competition. They also wanted to know how they were perceived in the marketplace, as they were a new entrant in claims review.
We studied the company's business closely to learn the process and technology behind claims review. We learned how they differentiated themselves from the competition. We analyzed how they segued into claims review from their other service area. We thoroughly researched 12 claims review competitors, wrote up 12 competitor profiles, and analyzed them.
We concluded that our client was relatively unknown in the claims review market. We discovered how fragmented the claims review marketplace was, which gave the client a great opportunity for penetration if they moved quickly. We identified best practices in claims review for the company to implement, which they jumped on to grab market share.