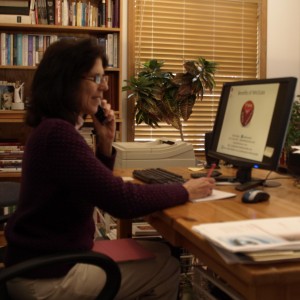 I started life in Sales, and learned that it is essential to support Sales so they can close and retain more business. In building a relationship with Sales, it is important to learn what they value, which changes often due to their tactical focus. We research and connect with Sales to learn the gaps in their knowledge: for example, key customer management or business changes; competitor product announcements; and silver bullets around your company's strengths and competitors' weaknesses.
We can provide research to support Sales' needs as well as facilitate processes and better communication among individuals across functional areas. For example, Sales is often unaware of the new products being developed in your company's pipeline; and product developers need customer feedback to make better products. Sales is often the conduit.
Articles
Slideshare Presentation
Win loss analysis is my favorite tactical collection process as it offers the best ROI. You find out why you are really winning business, and also why you're really losing it.
You gain intelligence through customer interviews shortly after the sales event to find out why they chose to do business with you or why they decided on a competitor. The data gathered combines knowledge from sales, customers, competitors and your marketplace. Over time, win/loss analysis uncovers some powerful trends and insight, especially if these interviews are conducted quarterly, and the win/loss interviews and analysis are conducted for at least a year or two.
Many companies tell me that they know why they win deals, but not why they lose them. As a result, they just want to focus on their losses in Win/Loss interviews. I have learned that why you think you win, isn't always true. This can be a huge blind spot that Win Loss interviews uncover. You also don't learn about your customer service, implementation and follow-up if you only interview lost business. While you learn about your competitor's implementation and customer service, you get an unbalanced view of your company's Win Loss track record.
Let's face it: loss customers are gone, unless they buy other products or services from your company. In all cases those who continue to be your customers often care for your well being, and usually give deeper answers that you can use to improve product development and so much more. Psychologically, your customers like to think they made the right buying decision in selecting your company's product or solution.
Need more convincing? Research indicates that companies which have implemented a formal Win/Loss program, and make the recommended changes from Win Loss analysis, can look forward to a 15-30% improvement in close rates.
Check out our book, Win Loss Analysis: How to Capture and Keep the Business You Want.
We gave a webinar on Win Loss Analysis as part of the IntelCollab family. There are some new slides in our deck from the Win Loss Analysis book.
Articles
Presentations
Testimonial: Susan Tull, Vice President, Marketing
I wholeheartedly recommend Ellen Naylor for her competitive intelligence skills and win/loss analysis expertise. Again and again, Ellen has found ways to successfully engage our customers and prospects in candid dialog about their experience with our technology—and in the fast-paced world of digital marketing, connecting with decision makers is no small feat! Ellen drives projects from conception through to completion and provides actionable information that we've used to affect measurable sales improvements. 
Elicitation Training for Sales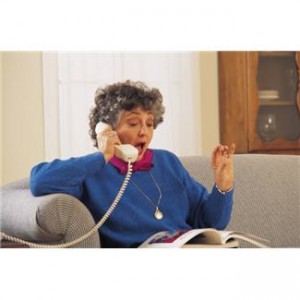 Elicitation is a conversational means to gather information which builds on human nature to get the other person comfortable to share.  Usually they don't realize that they are sharing valuable information with you. Elicitation techniques work across all cultures.
Your sales force is in a great position to gather intelligence from customers, suppliers and others they encounter in the field, since they are in dialog with them continuously. Once they learn elicitation techniques, they can add intelligence gathering as part of the sales process. Sales enjoys this empowerment, and during the training sales people often realize that they are already using some form of elicitation when selling.
I have never found a sales person who plans a sales call as methodically as I will teach them in this elicitation class. Key benefits for Sales are learning how to read the body and how to interpret the innuendos of voice communication. This knowledge helps them move to close deals at the right time, and to recognize early in the sales process when a prospect is not a good fit for your company's solution.  This elicitation training is great for account rep orientation. It will give your new account reps a leg up on the competition.
Attendee Reactions: "How did this training benefit you?"
I know I will use these skills to close more deals. (Sales)

I will use these skills to maximize my time with revenue generating prospects and existing customers, and weed out unlikely prospects. (Sales)

I like the structure used in elicitation to organize my sales calls. Today we often wing them. (Sales)

I will incorporate the elicitation structure and body reading skills to collect better information while talking to people on the telephone or in person. (CI and Information Professionals)
Article