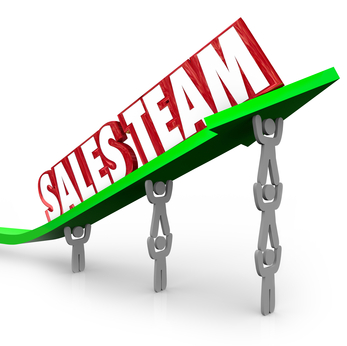 This week I spoke with a competitive intelligence manager in the auto industry, who has engaged about 1/3 of his workforce in his competitive intelligence program. I think that's pretty awesome! His key audience is sales, and he also serves product management and account managers who service the accounts. I felt a kindred spirit in our discussion since we both came from sales before plunging into competitive intelligence, although that was 30 years ago for me.
I was impressed with what he had accomplished in three years and will share some of his best practices, geared mostly to gaining competitive intelligence from sales people.
The company has a technology a lot like Facebook that sales and marketing use to ask and answer questions. There are so many questions that marketing will ferret out those that he can best address
He has set up a Sharepoint site for CI since it's scalable
He set up an easy to remember email address with good brand ID that comes directly to him
He monitors over 100 competitors, housed in a self-service technology for employees to access
When he gets a question repeatedly he puts it in the CI Sharepoint, and reminds users what's there
He gives presentations to sales each month. He has a goal of 10 per month, but so far his biggest month has been 7
He is involved in sales conference calls both as a listener and contributor
He is the last person on the roster to give new sales rep training. I think that's great psychology to be last. He follows up soon after the training and they remember him. Many of them engage in the competitive intelligence program right away
When he sees a new person engages with the system, he reaches out to him/her to find out how he can help them further
He never says "no," but he does refer non-CI requests to other departments
He addresses ethical issues in collection from competitors with his sales force
I appreciated his attitude to try new things. For a while, he tracked which sales were made after he gave a sales rep some information to help. He was looking to show management a ROI for his work. Sales didn't appreciate this since his guidance wasn't the only reason they won the deal. He discontinued this practice as soon as he learned that it was not popular with Sales, as they are both his major client and source of competitive intelligence.
Sales force management is anxious to learn how they can close more deals, so I suggested that he consider a win loss analysis program. Since his company closes thousands of deals per year, he was concerned that he might have to conduct hundreds to be statistically significant. When I asked what his specific goal for win loss is, we agreed that 100 win loss interviews could go a long way to gather in-depth customer intelligence, which appears to be a weaker link.
He produces videos and said Sales didn't look at them as much. I suggested that he produce podcasts on competitors, new announcements etc., since sales spends a lot of time in the car. Perhaps he could interview a sales person who just won a major deal, or perhaps a win back.
What are some of your best practices to gather or give competitive intelligence to your sales reps?
Here is a timeless article, Capture Competitive Intelligence from Sales.