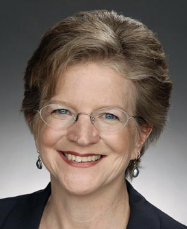 Yesterday I attended this most informative AIIP (Association of Independent Information Professionals) Webinar by Mary Ellen Bates, CEO of Bates Information. I have been in business for 17 years, but lack Mary Ellen's business acumen and marketing focus. BTW these webinars are an additional benefit that AIIP did not offer when I first joined 5 years ago. How many associations offer more services for their members these days than they did previously? Since all webinars are recorded, AIIP members can listen to them anytime. Join AIIP here.
The tippers Mary Ellen shared are helpful for anyone who runs a business, not just information professionals, researchers or competitive intelligence managers. In the spirit of cooperative intelligence I will share a few of her best marketing practices.
Use the telephone and snail mail more, since email is an overused form of communication these days, and many emails are not opened. Even if you call a former customer and just get their voicemail, hearing your voice versus the digital word is a great reminder.
Review your client list annually and assess the quality of your clients. This process will help you plan for the upcoming year and figure out ways you can help clients improve their competitiveness. An informational interview is a great way to learn about a new industry to ultimately target. Ask good questions about how they make strategic decisions, and don't promote yourself in these calls.
At the conclusion of a project that you know you delivered well, discretely ask for a referral. This is also a good time to ask for a LinkedIn recommendation in my opinion if your project deliverable was not top secret.
Connect with all your clients and prospects through social media: not just LinkedIn, but also Twitter, Facebook, industry Nings and blogs. Comment on blogs. Interaction is the key to develop social networks.
Identify client topics of interest and offer products accordingly. You might interview 5 people and write up a white paper that addresses a topic of interest or industry pain points.
A very practical tipper: give yourself one full day to update all your social network, blog, and other membership profiles. Do they jive and connect with each other?
Mary Ellen suggests many ways you can connect in writing whether digitally or in hardcopy: birthday cards, holiday cards, articles, blogs, Tweets, newsletters, thank you notes: be creative! If you use snail mail, it's more likely to be opened than email.
Personally I like to create unique marketing to clients and prospects: I snail mail New Year's cards designed by my husband, Rodgers Naylor with one of his original paintings on the front. Some people have kept our cards, and even framed them, over the years. These cards benefit both of our unrelated businesses!

To learn more, I recommend that you buy the recently published second edition of Mary Ellen's book, Building and Running a Successful Research Business: A Guide for the Independent Information Professional.