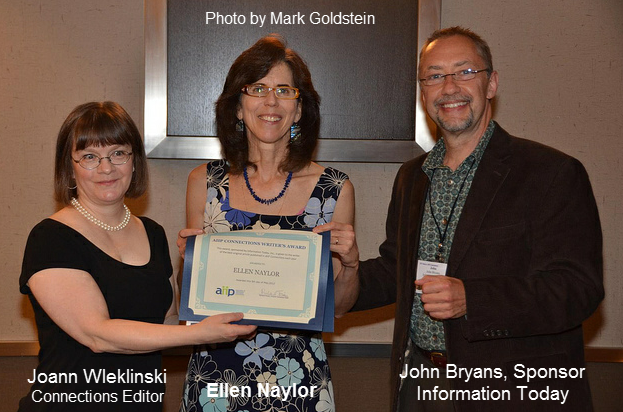 I recently was the recipient of the AIIP's Connections Writer's Award, which is presented to "the writer of the best original article published in AIIP Connections each year." Unfortunately you have to be an AIIP member to access this article. However, in the spirit of cooperative intelligence, I will provide a summary, and encourage you independent entrepreneurs to consider joining AIIP to help you grow your business. This is a group of people who want to help you succeed in your small business, whether you're just starting out or have been in business for a while. In addition to full members who own their business, AIIP also offers associate membership to those who work in larger companies and student membership.
Critical thinking and intuition are two skills that are often overlooked in this information explosion. We often jump to conclusions with more certainty without testing our conclusions by standing back and questioning our assumptions in a broader context. Likewise, many of us have lost touch with our intuition, which I consider the barometer of veracity. Nothing replaces the gut reaction that tells a researcher that something doesn't feel right, something is missing, or that she is confident with her findings.
I recall a project where I couldn't understand why the target company would remain in the glass industry when they were losing more money every year in this business. I learned that the company had invested as little as it could to keep the operation running, that there were occasional accidents, and that many glass products were trashed since the quality was so bad. There were glass trash piles around the factory and it sounded like an awful place to work.
The company was making money in its other divisions, and was publicly held so there was scrutiny by analysts about its operation. My client suggested I listen to a quarterly earnings discussion, which I reluctantly agreed to as I figured I could more quickly read it later. Boy was I wrong. One analyst asked the CEO about the failing glass business. The CEO's voice turned emotional as he skirted the question in a mournful tone of voice. His Dad had bought the glass business, and the CEO was emotionally attached to it. He would feel like a failure were he to sell this business.
My intuition told me that it would take a major bad event to push this CEO out of the glass business, such as a bad factory accident or a disgruntled stockholder. A couple of years later, a disgruntled stockholder, an investment company with a large share of stock ownership, issued a formal written complaint (Form 13D) with the SEC. Divestiture followed. My client was ready to grab the business.
I have been in business for almost 20 years, and still make mistakes when I don't listen to or trust my intuition. Listening to your intuition is one of the most precious gifts you have in life. It can save you a lot of time in the research and competitive intelligence processes, and can help you qualify your sales prospects and deal with people authentically.